Personalized Home Care in Tacoma
Serving South King County, Pierce County including Gig Harbor.
Serving South King County, Pierce County including Gig Harbor.
The Tacoma Branch of Family Resource opened in 2005. We are the experts for all of your home care needs.
Our caregivers are thoroughly screened and carefully matched to be a good fit for our clients, and we have 24-hour supervision to ensure that services run smoothly. We pride ourselves on our excellent service and communication, and will always go the extra mile to be sure your needs are met.
Quality In-Home Senior Care Services in Tacoma
Whether it's overnight supervision, around-the-clock care, or something in between, we'll work with you to tailor a care plan that perfectly fits your needs and budget. Our team of highly trained caregivers is experienced in providing top-notch care for those with Alzheimer's, dementia, stroke, cancer, and a wide range of other chronic conditions. Compassionate care is our top priority, and we go above and beyond to make sure our clients are comfortable, safe, and happy.
Highest Standard of Home Care in Tacoma
If you're looking for the highest standard of home care in South King County, Pierce County, Gig Harbor, including Kent, Auburn, Federal Way, Enumclaw, Fife, Puyallup, Spanaway, University Place, Lakewood, and Dupont, look no further than Family Resource Home Care. Our skilled and trusted caregivers receive individualized training catered to the individual client's needs, so you can rest assured your loved one is in good hands. We understand that choosing someone to entrust with your loved one's care is a big decision, which is why we go above and beyond to make sure our caregivers are the best of the best:
Family Resource Home Care has a long history of providing high-quality home care services to seniors and families in Tacoma, WA.
Our caregivers are highly skilled and trained to provide customized care based on each client's individual needs.
We pride ourselves on our ability to establish meaningful connections with our clients
Specialized In-Home Care
Family Resource Home Care is here to help seniors and their families with specialized in-home care services. With our up-to-date training, we can provide the best possible care for your loved one. No matter what your situation is, if you are a senior or have a loved one who is looking to continue aging safely in the comfort of their own home, and you are in need of in-home care services, reach out to Family Resource Home Care. We can help make caregiving easier for everyone involved. Contact us today to learn more about our specialized home care services in Tacoma and how we can help you and your family.
Home Care Services in
Tacoma, WA
Need home care, but live outside of Tacoma, WA
Find out if you live within the coverage area of one of our many locations throughout the Pacific Northwest.
Our Commitment
Aging, chronic disease or injury/hospitalization sometimes require additional support to help us live in safety and in comfort. Since 2005, we have proudly served South King County, Pierce County including Gig Harbor, and North Thurston County with reliable care and companionship.
We bring comfort to the whole family, knowing their loved one is supported by our experienced caregivers and professional office staff.
Our Caregivers
Our caregivers are chosen for their ability to provide exceptional care and foster personal relationships. We match caregivers to the unique needs and preferences of each client. From a few hours a week to live-in care, you or your loved one will receive compassionate one-on-one service from a trained and qualified caregiver who has passed a rigorous background check. You also have peace of mind knowing an on-call supervisor is available 24/7.
Our Clients
We serve clients ranging from the elderly, those with advanced dementia, and youth and adults with special needs to those who just need extra support after hospitalization. Our clients live in a variety of settings from personal homes to assisted living facilities. We are in regular contact with our clients as well as our caregivers, to make sure information is shared in an accurate and timely manner. We also have clinically trained staff who provided ongoing assessment and supervision of caregivers.
Meet Our Tacoma Team
"I Couldn't Be Happier. This is my first experience with an in-home care service. I was reluctant to the entire idea. I decided I could do my own research on care services to be part of the process and help ease my mind. I chose Family Resource because their employees gave them such good reviews. I have been a client since last year now and am happy to say I am so pleased and content with how helpful and accommodating everyone is. Definitely the right decision for me. Thank you Family Resource Home Care."
– Happy Client
Laura Henrichs
Puget Sound Area Vice President
Dorene Robbins
Branch Manager
Renae Alderman
Client Care Supervisor
Penny Macharia
Client Care Supervisor
Latrisha Cass
Caregiver Manager
Darcy Erwin
Caregiver Manager
Stephanie Holm
Live-In Manager
Charlene Erickson
Senior Care Specialist
Margaret Vander Hyden
Director of VA Services
Ann Southard-Ferrell
Regional Business Development Manager
Pam Stone
Regional Business Development Manager
Tracy Morcom
Regional Business Development Manager
Lauren Pace
Regional Business Development Manager
Candice Matteson
Talent Acquisition Specialist
Award Winning Senior Home Care in Tacoma, WA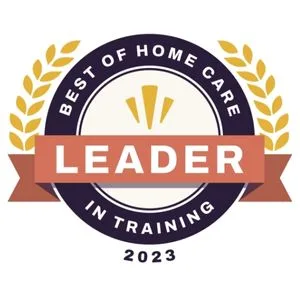 What our clients are saying