Senior Home Care Services in Washington, Oregon, and Idaho
Senior Home Care Services in Washington, Oregon, and Idaho
Serving the Pacific Northwest
At Family Resource Home Care, we take immense pride in serving numerous communities throughout the beautiful Pacific Northwest. With our local caregiver teams, we have the privilege of making a positive difference in the lives of our neighbors, enhancing their quality of life right in their own homes. Our commitment to the well-being of the communities we serve runs deep.
From the scenic landscapes of Washington to the vibrant cities of Oregon and the tranquil corners of Idaho, we offer in-home care services across all three states. We understand each community's unique needs and dynamics, and our dedicated caregivers are passionate about providing personalized care that reflects the values and spirit of the Pacific Northwest.
Local Caregiver Teams Dedicated to Enhancing Quality of Life
Our local caregiver teams are deeply connected to the communities they serve. They are proud to be part of these neighborhoods, fostering a sense of belonging and trust. We believe that by having caregivers who are familiar with the local culture and understand the needs of their neighbors, we can provide a more meaningful and impactful care experience.
Whether it's supporting individuals with daily activities, providing companionship, or offering specialized care, our caregivers are committed to going above and beyond to meet the unique needs of each person in their care. We believe that by bringing compassionate care directly to your doorstep, we can help our clients maintain their independence, dignity, and sense of belonging in the communities they cherish.
In-Home Care Services Across Washington, Oregon, and Idaho
Being able to serve communities throughout Washington, Oregon, and Idaho is a privilege that we hold dear. We are grateful for the opportunity to be a trusted resource for families in the Pacific Northwest, and we are dedicated to continually improving and expanding our services to meet the evolving needs of our neighbors. At Family Resource Home Care, we are honored to be part of these communities and are committed to enhancing the quality of life for all those we serve.
Home Care Services in
Liberty Lake (HQ)
Need home care, but live outside of Liberty Lake (HQ)?
Find out if you live within the coverage area of one of our many locations throughout the Pacific Northwest.
Home Care Locations
We are proud to serve many communities throughout the Pacific Northwest. Our local caregiver teams share a commitment to enhancing their neighbors' quality of life.
Our Commitment
Aging, chronic disease, or injury/hospitalization sometimes require additional support to help us live safely and comfortably. Since 2004, we have proudly served communities throughout the Pacific Northwest with reliable care and companionship.
We bring comfort to the whole family, knowing their loved one is supported by our experienced caregivers and professional office staff.
Our Caregivers
Our caregivers are chosen for their ability to provide exceptional care and foster personal relationships. We match caregivers to the unique needs and preferences of each client. From a few hours a week to live-in care, you or your loved one will receive compassionate one-on-one service from a trained and qualified caregiver who has passed a rigorous background check. You also have peace of mind knowing an on-call supervisor is available 24/7.
Our Clients
We serve clients ranging from the elderly, those with advanced dementia, and youth and adults with special needs to those who just need extra support after hospitalization. Our clients live in a variety of settings from personal homes to assisted living facilities. We are in regular contact with our clients as well as our caregivers, to make sure information is shared in an accurate and timely manner. We also have clinically trained staff who provided ongoing assessment and supervision of caregivers.
Jeff Wiberg
Chief Executive Officer
Hector G. Barragan
President / Chief Operations Officer
Nicholas Schneider
Chief Financial Officer
Greg Fredericks
Chief Human Resource Officer
Sasha Weiler
Chief Growth Officer
Award Winning Senior Home Care in Liberty Lake (HQ), WA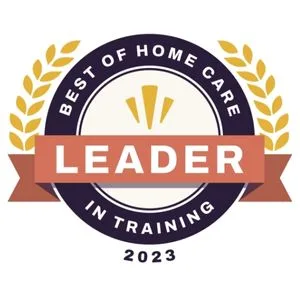 What our clients are saying